Corporate Airport Transfers Melbourne
Setting a new standard for the
Melbourne chauffeur scene
Chauffeur Melbourne knows work is hard enough without the stress of airline travel. That is why you can expect peerless service when you book our corporate airport transfers Melbourne. We are committed to making your trip run smoothly, having considered any delays, unexpected road conditions and arranging priority pick-up when it comes to your departure or arrival. Our veteran chauffeurs will get you to where you need to be problem-free. Let go of your worries as soon as you step off the baggage carousel. You don't need to wait in that long taxi queue or squeeze in the public commute with our private transfer. Enjoy a direct corporate airport transfer in our luxury car and travel in comfort.
Top-Quality Corporate Airport Transfers Melbourne
For the best luxury corporate airport transfer, book your car with Chauffeur Melbourne today. Enjoy unmatched service and highly competitive rates.
Punctual and Professional
Expect a meet-and-greet at your terminal's arrival hall and expedient assistance with your belongings. We will allocate a complimentary wait time for every transfer up to an hour of your departure or landing times. For your safety, we offer a door-to-door pick-up and drop-off service through all areas of Melbourne. Whether it's residential properties, hotels, offices or commercial districts, our chauffeurs' experience will include coverage to optimise your routes.
Upfront Pricing
Want to impress colleagues and higher ups while keeping to a budget? Take advantage of Chauffeur Melbourne's upfront pricing quote and all-inclusive fares. Our fixed prices will have included GST, parking fees and road tolls. With flexible cancellation policies, you can easily make changes to your booking up to an hour of your designated pick-up time free of charge.
Ride In A Luxury Vehicle
Whether you're welcoming a potential client, a longtime colleague or simply traveling by yourself for business, we all deserve a little
luxury
after working so hard. Chauffeur Melbourne's collection of internationally renowned vehicles will surely impress. Roomy and sophisticated, we guarantee the safest, most comfortable travel experience.
A Wide Selection Of Premium Luxury Cars
Our selection of premier luxury models offers plenty of choices, even limo airport transfer. Travel in an Audi, BMW or Mercedes of your choice. Whether traveling solo or in groups, there is undoubtedly a car that will meet your professional needs while letting you travel in style. Our accredited chauffeurs will provide a highly personalized service that will get you to or from your flight on time. Forget about an Uber. You'll be cramped for luggage space. Feel refreshed for or from your flight by choosing Chauffeur Melbourne's corporate airport transfer to make the most of your trip.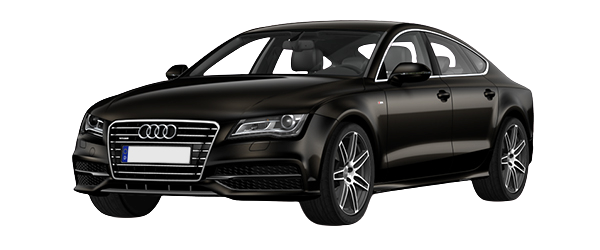 Book Chauffeur Melbourne's Corporate Airport Transfer Today
Corporate airport transfers represent the best fit of our clientele to date. You can take peace of mind in knowing that our vehicles are reliable, private, and luxurious with chauffeurs who know the city and have years of experience. You can easily conduct business or recharge for your next appointment in town. With our line of world famous premium vehicles and experienced drivers, Chauffeur Melbourne is your ultimate choice for corporate airport transfers. Enjoy fixed fares with no hidden charges upon your booking confirmation. Choose Chauffeur Melbourne for your next corporate airport transfer today.
The last booking was 2 hours ago!