Luxury Airport Transfers Melbourne
Setting a new standard for the
Melbourne chauffeur scene
When you step off that landing strip there shouldn't be anything to worry about. Your transport needs should be met uncompromisingly, from your luggage, desired seating capacity, to comfort and privacy. Eliminate the stress of traveling by hiring Chauffeur Melbourne's luxury airport transfers Melbourne. You won't need to spend a long time standing in line for a cramped taxi or bear the crowds of public transport. Our direct, private luxury airport transfers provide a door-to-door service that minimises safety concerns and delays. Your arrival to and from the airport will be safe and prompt, with plenty of time to spare.
Start your trip the right way with Chauffeur Melbourne and enjoy incomparable rates.
Top-Quality Luxury Airport Transfers Melbourne
Chauffeur Melbourne is the number one chauffeur service provider for airport journeys. Our luxury airport transfers are discreet, luxurious and safe, perfect for corporate transport and leisure.
Competitive Pricing
We know how important cost-friendly travel is. At Chauffeur Melbourne we have an upfront pricing plan that will suit our customer's budgeting needs. Our fares are inclusive of GST, road tolls and parking fees. Flexible cancellation policies apply up to an hour of your booking time.
Excellent Customer Care
Our highly trained chauffeurs will personally pick up clients at their terminal and assist with their luggage before leading them to a luxury vehicle of their choosing. With up to one hour of complimentary wait time for your departure or arrival, we are ready to immediately help you get to your destination. Our drivers will help you reach hard-to-find locations and guarantee a door-to-door service.
Premium Luxury Cars
Chauffeur Melbourne's premier selection of luxury vehicles won't leave you wanting. Comfortable and roomy, you'll be traveling first-class. Relax and unwind or get some last minute work done in the height of luxury.
Our Line of World Renowned Luxury Cars

When you travel with Chauffeur Melbourne, you'll have a variety of luxury vehicles to choose from. Be it an Audi, BMW or Mercedes, you'll find a car that will suit your traveling needs. Be it extra space for your luggage or a higher seating capacity, our range of models will be able to accommodate your request. Just include your needs in your booking confirmation and our chauffeurs will take note. Offering luxury airport transfers to and from all of Melbourne's major airports, you can rely on us to get you where you need to be in a safe and timely fashion.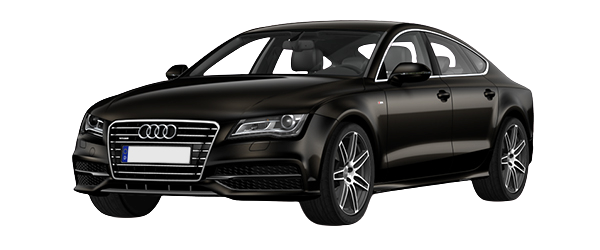 Book Your Luxury Airport Transfer With Chauffeur Melbourne Today
When you choose Chauffeur Melbourne as your travel partner, expect uninterrupted travel with unpredictable roadside conditions taken into account. With our world class premium vehicles, you won't find a safer or more comfortable way to get you to where you need to be. Whether you're traveling by yourself or with a large group, be it for business or pleasure, our skilled chauffeurs will go above and beyond to accommodate all your traveling needs. Enjoy a luxurious airport transfer from, Ballarat, Bendigo, Geelong, Peninsula with Chauffeur Melbourne today.
The last booking was 2 hours ago!