Limo Airport Transfers Melbourne
Setting a new standard for the
Melbourne chauffeur scene
Flying shouldn't be complicated or stressful. But we know how much trouble people run into when arranging for ground transport. Local public commutes can be unreliable and unsafe, while other choices are inconvenient. Eliminate stress the moment you step off the baggage carousel by hiring Chauffeur Melbourne's limo airport transfer. Whether you have extra luggage, jetlag and unexpected road conditions, our limo airport transfers Melbourne service offers a direct private transport in your very own limousine.
Seamless Limo Airport Transfers Melbourne
Airport transfers represent our most consistent clientele. With customers needing limo airport transfers from all major Melbourne airports, we have optimised a working system that makes us the best service provider in the city.
Pay For Value
When you book with Chauffeur Melbourne, you are paying for a premium service at great value. Our luxury cars are driven by our accommodating chauffeurs who guarantee a highly personalised service. Moreover Chauffeur Melbourne offers budget-friendly services without the need to worry about parking fees, GST, or city link tolls as these will be included in our fare prices.
Your Own Luxury Limo
Your safety and comfort is of utmost importance to us. Our limos are state of the art luxury vehicles, with lush interiors and incredible design built to protect you through your journey. Play music on our rich sound system or lie back and let yourself doze off. Elegant, stylish and roomy, you won't want for a better airport transfer experience than in our limousines.
Standout Customer Service
Apart from our door-to-door pick-up and drop-off service, we also allocate a one hour complimentary wait time. Our chauffeurs will meet and greet you at your terminal and assist with your belongings. You won't have to worry about navigating the airport alone. Wherever you're traveling to depart or to land, trust we have optimised routes to and from various locations be it residential areas, hotels, and offices.
Enjoy Your Trip With Our Luxury Limousines
Well suited for corporate transfers and personal trips, Chauffeur Melbourne's line of premium limousines can accommodate a range of seating capacities and access requirements. Simply lodge in your request alongside your booking confirmation and our chauffeurs will see to it. Whether you are booking a private transport for a fellow colleague or on vacation for your honeymoon, you can rely on Chauffeur Melbourne's convenient and luxurious limo airport transfers.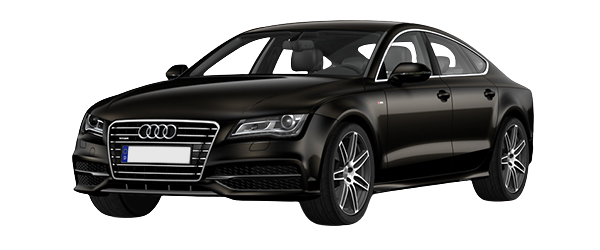 Book Chauffeur Melbourne's Limo Airport Transfer Today
Whether you are traveling for business or pleasure, there is no reason to deny yourself of comfort and privacy. Fast, safe and convenient, our private limo airport transfers are the best choice to get you to and from the airport. Wherever you're headed, you deserve to feel well rested for your trip. Our limo airport transfer will offer you luxury at an affordable price and excellent care from experienced chauffeurs to fulfill all your travel needs. With flexible cancellation policies up to an hour of your booking and complimentary wait time up to an hour of your departure or arrival, you won't find a better airport transfer service. Book with Chauffeur Melbourne now for a pleasant journey.
The last booking was 2 hours ago!