Melbourne Chauffeur Cars
Setting a new standard for the
Melbourne chauffeur scene
Chauffeur Melbourne's chauffeur-driven cars are on hand any time you need to arrange transport. In fact, we are the perfect choice for when you want the freedom of someone else doing the driving so you can sit back and enjoy the ride.
Think of us as your door-to-door Melbourne transport solution: we can take you anywhere you need to go in your choice of one of our luxury chauffeur cars – and we will get you there on time and with minimum fuss.
Experience Melbourne the Right Way
Whether you are visiting Melbourne as a tourist or you are a local in town for business travel, our chauffeured cars in Melbourne will deliver you to your destination in style.
Looking to get to a business meeting or travelling for a conference? Our Melbourne chauffeur cars mean you can get some last-minute preparation done while we take care of the driving. Use your precious time wisely to make calls, catch up on emails or read over your notes ahead of a meeting without having to navigate the challenges of driving in city traffic.
Travelling in a large group? Our passenger vans are just the solution with plenty of space to accommodate a crowd eagerly preparing for a special occasion. Our vehicles offer plenty of space and are incredibly convenient as well as being versatile to suit many events when you are travelling as a group. You'll even turn a few heads when you arrive.
Has an important occasion to attend? Make the celebrations all the more special with one of our Melbourne chauffeur cars. We can add a taste of luxury on your special night out..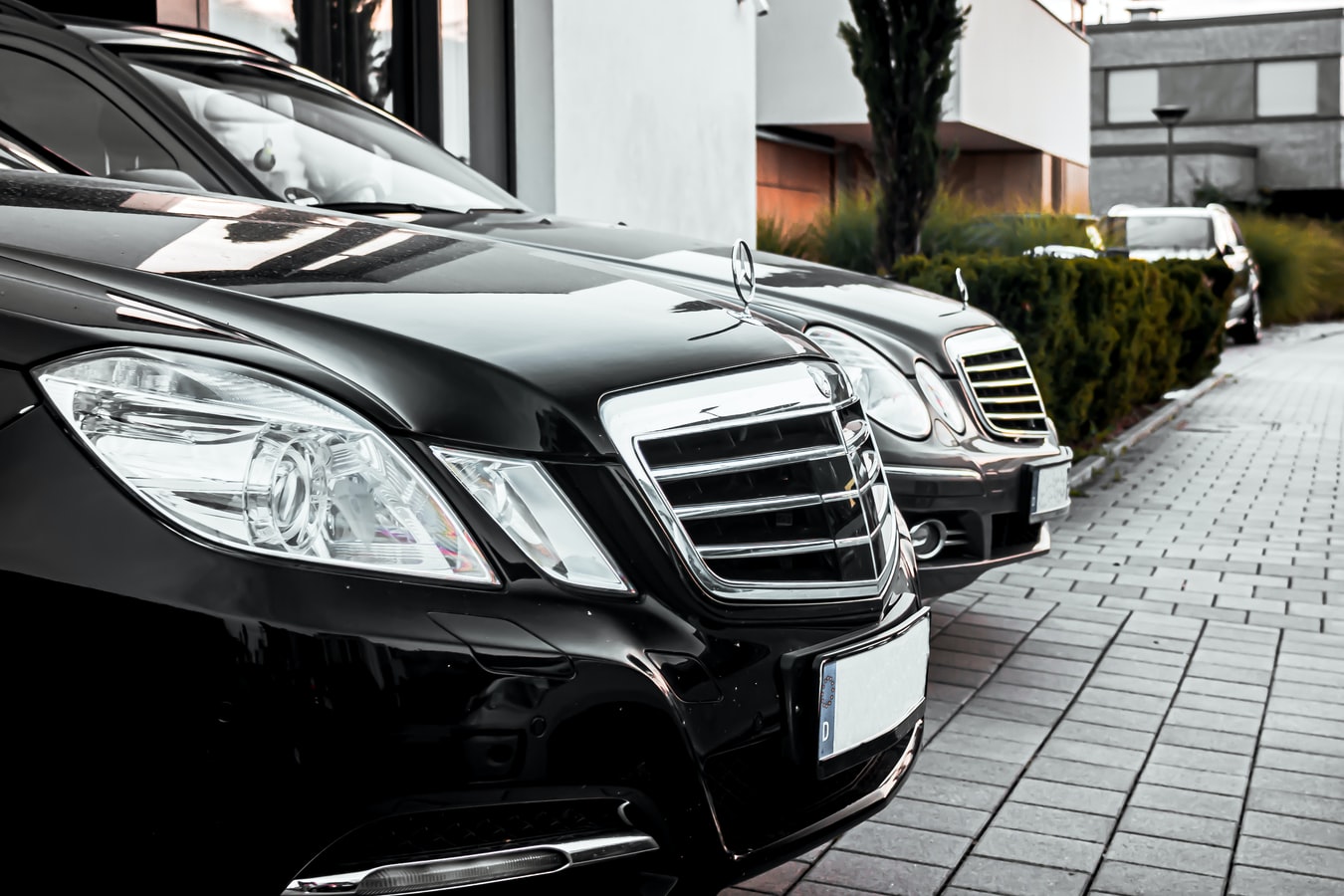 Regarded as Australia's cultural capital, there is so much to see and do in Melbourne. The city is well known for its eclectic mix of excellent dining options and its café culture. Our knowledgeable drivers know the city inside and out and can get you to where you would like to go to sample some of the city's delights. And because they take care of the driving, you have the freedom to drink.
But Melbourne isn't just about dining. The city has some incredible attractions worth seeing, whether you are a tourist on a visit or a local looking to explore your backyard. Few sights are as spectacular as the Great Ocean Road or even the stunning alfresco lifestyle of the Mornington Peninsula. What better way to take in the remarkable drive than in one of our stylish Melbourne chauffeur cars. The journey promises to be all the more mesmerising with a private chauffeur-driven tour.
Explore Victoria's wine regions in the comfort of our Melbourne chauffeur cars – the perfect way to sample some of the best local wines without having to worry about a designated driver.
Whatever the reason, a chauffeur car in Melbourne is just the ticket to get to where you need to be. Our vehicles exude the class and sophistication to match any occasion.
The next time you need to arrange Melbourne chauffeur hire, call the best at Chauffeur Melbourne.
A night out is always simpler when someone else takes care of the details – and that includes the driving. That is what Chauffeur Melbourne is all about!
Convenience
IYou don't have to worry about directions, traffic or even where to park.Your next night out can be enjoyable and stress free.
.
First impressions
Arriving anywhere in one of our luxury vehicles makes a great lasting impression whether you are meeting a new client or attending a special event.
Local knowledge
Our professional drivers know Melbourne inside and out, including the best food hot spots, buzzing laneway bars and road trip destinations.
Door-to-door
Our door-to-door service takes the stress out of your transport plans. We can pick you up from your home, hotel or office and chauffeur you direct to where you want to go.
The last booking was 2 hours ago!