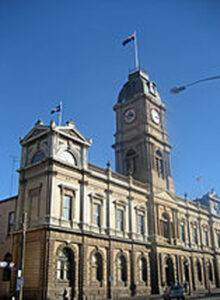 The Ultimate Guide to Booking Chauffeur Cars in Melbourne
Introduction
When it comes to traveling in style and comfort, nothing beats hiring a chauffeur car service in Melbourne. Whether you're attending a special event, arriving at the airport, or simply exploring the city, a chauffeur-driven car offers a luxurious and hassle-free experience. In this comprehensive guide, we'll walk you through everything you need to know about booking chauffeur cars in Melbourne, from finding the right service to making the most of your journey.
Why Choose Chauffeur Cars in Melbourne?
Luxury and Comfort: Chauffeur cars are synonymous with luxury and comfort. The vehicles are meticulously maintained and equipped with premium amenities to ensure a smooth and enjoyable ride.
Professional Chauffeurs: Chauffeur services in Melbourne boast a team of highly trained and professional drivers. They are courteous, punctual, and well-versed in navigating the city's traffic, ensuring you reach your destination on time and stress-free.
Personalized Service: Whether you're a business traveler or a tourist, chauffeur car services offer personalized experiences tailored to your preferences and requirements.
Time-Saving: With a chauffeur at the wheel, you can make the most of your time during travel. Use the journey to catch up on work, relax, or plan your itinerary.How to Book a Chauffeur Car in Melbourne

Research and Compare Services: Start by researching reputable chauffeur services in Melbourne. Look for companies with positive reviews, a diverse fleet of vehicles, and transparent pricing.
Check the Fleet: Different occasions call for different types of vehicles. Ensure the chauffeur service has a fleet that suits your needs, whether it's a luxury sedan, SUV, limousine, or a minibus for group travel.
Read Customer Reviews: Reading online reviews and testimonials from previous customers will give you valuable insights into the quality of service offered by the company.
Inquire About Pricing: While luxurious, chauffeur car services don't have to break the bank. Inquire about the pricing structure, hidden fees, and any additional services offered.
Safety and Insurance: Safety should be a top priority when choosing a chauffeur service. Ensure the company has all the necessary licenses, certifications, and insurance coverage for passengers.Tips for a Memorable Chauffeur Experience

Book in Advance: To ensure availability and get the best rates, it's advisable to book your chauffeur car well in advance, especially during peak seasons or busy events.
Provide Detailed Itinerary: Communicate your travel plans and itinerary to the chauffeur service to make the journey smoother and more efficient.
Dress Code and Etiquette: Some events and occasions may require a specific dress code. Inquire about the dress code beforehand to avoid any last-minute surprises.
Confirm the Booking: A day or two before your scheduled ride, confirm the booking with the chauffeur service to avoid any miscommunication.
Prepare for the Weather: Melbourne's weather can be unpredictable. Always carry essentials like an umbrella or extra layers, depending on the season.

Conclusion

Booking a chauffeur car in Melbourne opens up a world of luxury, convenience, and personalized service. Whether you're a local or a visitor, opting for a chauffeur-driven experience will undoubtedly elevate your travel journey. With a variety of reputable chauffeur services to choose from, you can find the perfect fit for your needs and preferences. So, why settle for an ordinary ride when you can indulge in the elegance and comfort of a chauffeur car in Melbourne?