Elevate Your Melbourne Experience with ChauffeurCarsMelbourne.com.au
Introduction
When it comes to luxury travel and seamless transportation, nothing surpasses the elegance and convenience of chauffeur-driven cars. In Melbourne, a city known for its sophistication and style, ChauffeurCarsMelbourne.com.au stands out as a premier service offering top-notch chauffeur experiences. In this blog, we'll explore what makes ChauffeurCarsMelbourne.com.au a sought-after choice for discerning travellers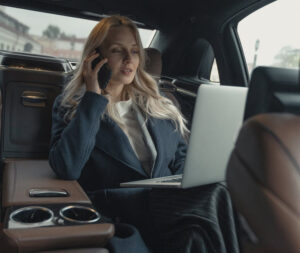 , business executives, and event attendees.
Why Choose ChauffeurCarsMelbourne.com.au?
Exquisite Fleet of Vehicles: At ChauffeurCarsMelbourne.com.au, luxury is redefined with their impressive fleet of vehicles. From sleek sedans to spacious SUVs, each car is meticulously maintained and equipped with modern amenities, ensuring a comfortable and enjoyable journey.
Professionalism and Expertise: The team at ChauffeurCarsMelbourne.com.au comprises skilled chauffeurs with extensive knowledge of Melbourne's roads and traffic patterns. Their commitment to professionalism and courteous service guarantees a stress-free and punctual travel experience.
Versatility and Flexibility: Whether you're attending a corporate event, require airport transfers, planning a wedding, or embarking on a city tour, ChauffeurCarsMelbourne.com.au has tailored solutions to meet your specific needs.
Impeccable Customer Service: With a focus on customer satisfaction, ChauffeurCarsMelbourne.com.au strives to exceed expectations at every step of the journey. Their dedicated customer support team ensures a seamless booking process and addresses any queries promptly.
Services Offered
Airport Transfers: Start or end your journey in style with ChauffeurCarsMelbourne.com.au's airport transfer service. Their chauffeurs will monitor your flight to ensure timely pickups and drop-offs, making your travel experience stress-free.
Corporate Travel: Impress clients and associates with professional chauffeur services for corporate events, meetings, and conferences. ChauffeurCarsMelbourne.com.au adds an air of sophistication to your business engagements.
Weddings and Special Occasions: Your special day deserves nothing but the best. ChauffeurCarsMelbourne.com.au's wedding service ensures a grand entrance and a luxurious ride for the newlyweds, while their special occasion service adds elegance to birthdays, anniversaries, and more.
City Tours and Sightseeing: Explore Melbourne's iconic landmarks and hidden gems with ChauffeurCarsMelbourne.com.au's city tour service. Sit back and relax as your chauffeur takes you on a memorable journey through the city.
Why Trust ChauffeurCarsMelbourne.com.au?
Reputation and Experience: With years of experience in the chauffeur service industry, ChauffeurCarsMelbourne.com.au has earned a stellar reputation for its excellence and reliability.
Safety and Security: Your safety is a top priority. ChauffeurCarsMelbourne.com.au ensures that all its vehicles are regularly inspected, and their chauffeurs are well-trained and licensed.
Transparent Pricing: ChauffeurCarsMelbourne.com.au believes in transparent pricing without hidden charges. You can trust them for competitive rates and no surprises on your invoice.
Customer Reviews: Countless satisfied customers have praised the exceptional service provided by ChauffeurCarsMelbourne.com.au, reflecting their commitment to delivering an unforgettable experience.
How to Book with ChauffeurCarsMelbourne.com.au
Visit Their Website: Head to their user-friendly website at www.chauffeurcarsmelbourne.com.au to explore their services and fleet options.
Get a Quote: Provide the necessary details for your travel requirements and request a quote from the website.
Confirm Your Booking: Once you're satisfied with the quote, confirm your booking through the secure online booking system or contact their customer support team for assistance.
Conclusion
ChauffeurCarsMelbourne.com.au stands as a shining example of luxury transportation in Melbourne. With their impeccable fleet, highly trained chauffeurs, and a commitment to customer satisfaction, they have established themselves as a trusted choice for those seeking a first-class travel experience. Whether you're a visitor to Melbourne or a resident looking to elevate your travel, ChauffeurCarsMelbourne.com.au is the go-to service for luxury and comfort on the roads of this vibrant city.
[Disclaimer: The information provided in this blog is based on the available knowledge as of the publication date. For the latest updates and details, visit the official website of ChauffeurCarsMelbourne.com.au.]