Wedding Chauffeur
Setting a new standard for the
Melbourne chauffeur scene
Your wedding is a once in a lifetime occasion. For such a time as this, it's important to have a chauffeur you can depend on. With our dedication to customer care and emphasis on affordable luxury, we can help make your dream wedding come true. Our experienced chauffeurs will go above and beyond to make sure you'll have a seamless travel experience. From pick-up to arrival, and any requests to tailor your wedding chauffeur for that picture perfect moment. With our fleet of world acclaimed premier vehicles, you won't have a more luxurious experience nor a safer one with our accredited drivers. For an incredible wedding transfer experience, discuss your needs with Chauffeur Melbourne at 1300 972 066 today.
A Perfect Wedding Chauffeur Experience

Our team will organise your wedding day chauffeur from the moment you make your booking. We'll plan your entire trip, routes, locations and roadside conditions to ensure a timely arrival. For every last detail we will personalise your chosen luxury vehicle for an incredible wedding experience. Relax and feel well rested as you get ready for the ceremony and reception. Whether you have an intimate or large wedding party, we'll be sure to accommodate any desired arrangement needed for a smooth travel. Customise your wedding chauffeur package by speaking to one of our team today or simply book your trip with us online.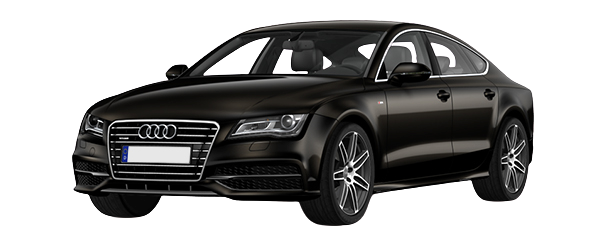 A Luxury Wedding Chauffeur
You'll be spoiled for choice when it comes to our fleet of international luxury vehicles. With Audis, BMWs, Mercedes, Jaguars and more, as well as deluxe coach options for larger seating capacities, you'll find the perfect car to escort you to your wedding venue. Roomy and elegant, you'll arrive in first-class sophistication.
Professional Chauffeurs
With years of experience, our chauffeurs can ensure your wedding plans run smoothly. Courteous and accommodating, we'll help tailor your vehicle and trip to meet your travel needs. Whether it's traffic routes for optimal travel or special requests, Chauffeurs Melbourne will provide a seamless journey.
Flexible Premium Service
Chauffeur Melbourne offers a highly personalised luxury chauffeur service at great value. We also allocate a one hour complimentary wait time for your wedding day so you can rest easy if you're running late or simply need more time to prepare.
All-Inclusive Fixed Prices
With our fixed fares you won't have to worry about any changes on your booking day or additional hidden costs. Our all-inclusive pricing is highly competitive and we offer flexible policies when it comes to booking changes, free of charge up to an hour before departure.
Book Your Wedding Transport With Us Today
Here at Chauffeur Melbourne, we are committed to providing the best wedding experience or conference travel. For a perfect, seamless transport, we provide luxury wedding chauffeurs throughout the city and greater Victoria. Whether it's for the bride and groom, friends or family, our chauffeurs offer a personalised wedding chauffeur service that's sure to satisfy. For an unforgettable day of joy, choose Chauffeur Melbourne for your wedding transport.
The last booking was 2 hours ago!